Report My WayTM
Tools to enhance and simplify the way that users print large online PDF documents.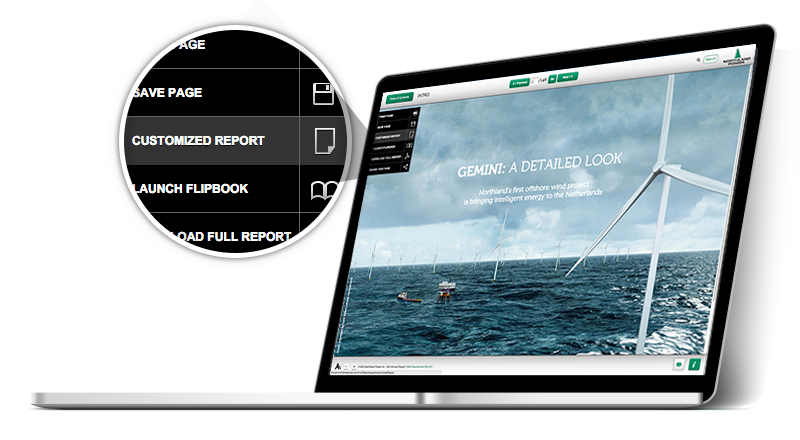 Report My Way™ enables users of large PDF documents to customize how they package and print information from your website.
Contact us to arrange for a demonstration. Sign Up
The shift to print-on-demand PDF reports and other communications assets has helped reduce the use of printed materials. Printing from these documents can at time be cumbersome, especially when pages are not sequential. Take for instance an annual report. An interested investor may want only certain pages scattered throughout the document. Printing these will be a multi-step process, and sometimes, the output isn't what was expected – epecially when page numbers shown on the document reflect pagination when printed, not the PDF itself.
Sutton Integrated's Report My Way™ technology is a significant enhancement to the way that large PDF documents are printed. Based on a "shopping cart" principle, viewers of an online annual report, catalogue or brochure can choose while on a page, with a simple click of the button, pages for print. The user can then review the "cart", delete pages, add more, or rearrange them before committing to print. It's simple, and Sutton Integrated believes that it keeps people focused on the content rather than the process of creating output. It saves time, and makes sense for the environment.